The world has entered a 'dangerous phase' with the reopening, according to the WHO [Spanish; "'El mundo entró en una 'fase peligrosa' con el desconfinamiento': OMS"]

The general director of the World Health Organization (WHO) warned this Friday that the world has entered a new and dangerous phase in the fight against COVID-19 as countries reopen after quarantines and shutdowns. On Thursday, 150,000 new cases of COVID-19 were reported worldwide, with the majority in the US.
---
Quick molecular tests for detection of COVID-19 developed in Peru are ready [Spanish; "Pruebas moleculares rápidas para COVID-19 desarrolladas en Perú ya están listas"]

Scientists in Peru have developed a molecular test for the detection of COVID-19 that provides results within 40 minutes. The results of the new test are just as great or even better than current methods of PCR genetic testing used for detection of the new coronavirus.
---
American Airlines Bans Passenger Who Refused to Wear Face Mask [English]

Although the Federal Aviation Administration (FAA) has declined airline and union requests to make masks mandatory in flights, American Airlines and other US airlines have made their own policies requiring passengers to (AA) wear masks on their flights. This past Wednesday at LGA in New York, one passenger was ordered off his flight after ignoring crew requests to wear a mask, and is now banned from further AA flights while their mask policy is in place.
---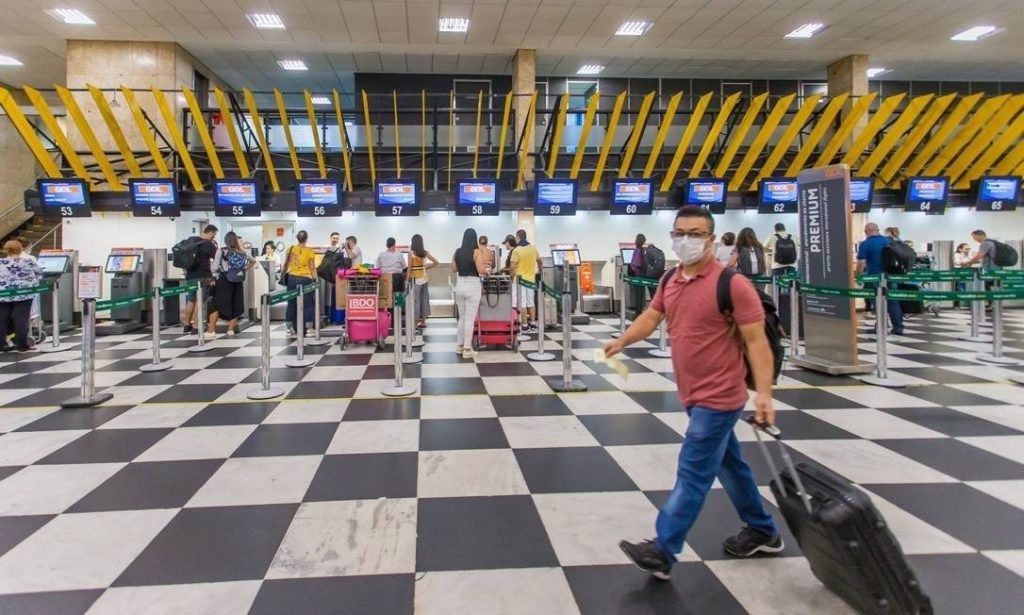 Demand for domestic flights in Brazil decrease 91% in May [Portuguese; "Demandas por voos domésticos cai 91% em maio"]

Overall demand for flights in Brazil have decreased significantly, with a 91% fall just in May for domestic flights. Demand for international flights fell 97% in comparison with the same month the previous year. Cargo transport decreased 54%.
---
Florida breaks another single-day record, with 3,822 new coronavirus cases [English]
Florida registered a daily record for the second day in a row in number of cases of COVID-19. More than half of all the cases in the state are within South Florida counties, including Miami-Dade, Broward, Palm Beach, and Monroe. Over 1.5 million people in the state have been tested, and almost 86,000 have tested positive for the virus as of now.
---
Vulnerable US Latino communities hard hit by COVID-19 [English]

Latino communities in the US are struggling with the spread of COVID-19 allover the country, from the suburbs of DC to farm areas in Florida. One of the reasons for the vulnerability of this community is that they "cannot afford to stop working," as well as jobs that do not allow for social distancing, tight living conditions, lack of health insurance, mistrust of the medical system, and greater numbers of preexisting health conditions. In North Carolina, Latinos account for 45% of all COVID-19 cases.